S

hoP

We have prints, books, e-books, reference books available on ATC Tattoo website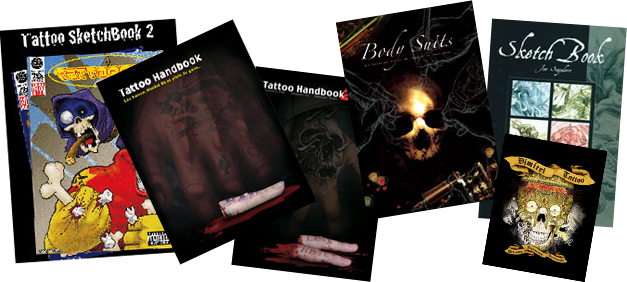 Dimitri HK released two sketchbooks in february 2008 and february 2010, he's the instigator of collective projects such as "Full Cana Jikken" with Safwan (Montreal), Gotch (Japan), Jee Sayalero (Spain) and Steph D (France).
After that are born "Body Suits" and the Tattoo Handbooks 1, 2 and 3 in which participate many artists from all around the world.
He's also invited to take part in other publications: Color Tattoo Art (Reuss editions, Germany), Tattooisme (France), New school 1 and 2, Black and Grey, Cavalera Set Oriental (Coleccion arte tattoo disenos, Argentina), Tatu Tattoo (5 continents edition, France), God Save the Gouine, Tatouage 21, Hand Made, Tattoopassion (Favre editions) etc.
ATC TatToo App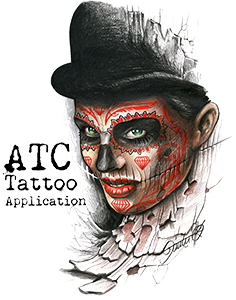 Inkers is the most innovative tattoo application. Discover tools for tattoos artists, as 3D models, procreate brushes, stamps, fonts, all kind of different artists art-books, references books, sketchbooks and tattoo-books.
The application as well as the magazine are totally free.
Discover it now!
Here are a sample of what's on Inkers :
A free magazine
3D Models
Procreate Brushes and Stamps
Fonts
Many cool features
Articles about the tattoo world
An online store with books, prints and more
Available for iOS and Android
Download on App Store or Google Play